Your new profit rocket
Put your energy into helping your students' community, not on fees. Studylia doesn't have any initial or monthly fees, and we only take a small portion of each sale. The more you sell, the more you will earn.
Easy to begin. Expand as you go.

No fixed fees
There is no fee, seriously.

Less stress about tech
Start without any technical knowledge.

Pay as you earn
Our cut is 10% - 30% from each sale.
More sales and profit
The more sales you make, the less you pay.

Access to all features
Enjoy all our features without paying a cent.

Direct support
Direct support from us, plus our community.
Maximize your profits with more impact
The more students you have, the more money you make! Grow your income with every student that enrolls.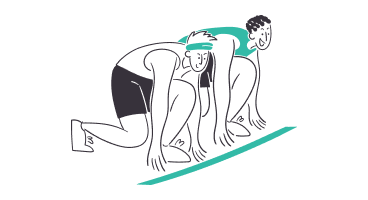 Starter
1 - 499 students
You get 70% of all sales.
Advanced
500 - 999 students
You get 80% of all sales.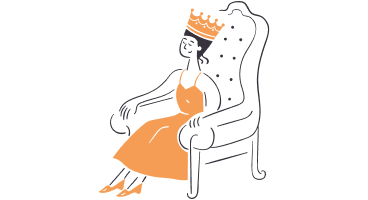 Elite
1000+ students
You get 90% of all sales.
Frequently asked questions
Don't find what you need? Contact us via email.
What can I sell on Studylia?
You can sell anything related to online teaching. Sell pre-recorded video, audio courses, text & images based courses, live sessions or classes, mastermind groups, or subscriptions. If you prefer something else, let us know and we implement it for you.
Once you become a teacher, you have access to your private financial dashboard with all relevant metrics. In the dashboard add your bank account. Once a month, you receive all your money directly in your bank account. It's as simple as that.
How do I become a teacher?
Becoming a teacher is super easy. Apply using the form. We are contacting you in no time to get to know you. Then you're becoming a teacher in minutes.
Register as a teacher
Share your knowledge and experience to help others grow. There's always someone out there eager to learn from you.
Register now